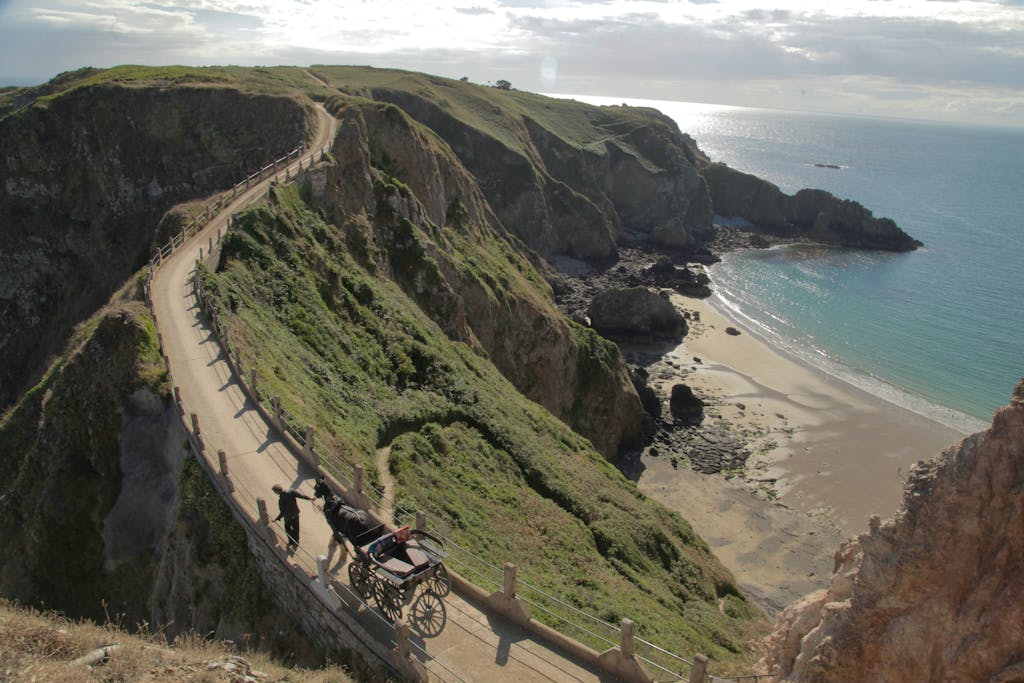 The small island of Sark was the last feudally ruled state in Europe until 2008. Only 600 people live there, in the midst of green meadows, crooked trees and a lot of sheep - but with its own parliament. Subordinate to the English crown, fishermen, gardeners and dairy farmers ruled the island over the centuries according to their ideas of property, taxes and law. Life was simple and based on mutual trust rather than law.
Until a new power shakes the tranquil island life. Two British billionaires begin to take legal action against Sark's law and buy up the island bit by bit.
The idyllic island becomes the scene of an absurd conflict over democracy, freedom of expression and the interpretation of the legal situation.
In an era of fake news, Panama Papers and turbo-capitalism, What is the Cost of the World raises fundamental, topical questions: about social responsibility, loopholes in the financial industry and the challenges faced by those who discover or oppose these strategies want.
"An incredible argument in the age of global financial capitalism - an argument that at times sounds like the plot of a Netflix series."
- Lukas Stern, dok Leipzig nov 2018
"Like a Gallic village in the middle of the sea … The filmmaker Bettina Borgfeld has succeeded in creating an extraordinary document - a parable on the relationship between financial capital and democracy right on our doorstep."
- Evelyn Fischer, Title Theses Temperaments, May 2019
Buy
D 2018
91mins.
Produced by FILMTANK
Coproduced by WDR
Commissioning editor: Jutta Krug
Funded by
Filmförderung Hamburg Schleswig Holstein
MFG – Filmförderung Baden-Württemberg
BKM - Die Beauftragte für Kultur und Medien
Currently in the following cinemas:
Achern Kommunales Kino Tivoli
Festivals
DOK Leipzig 2018
Credits
Written and directed by Bettina Borgfeld
DoP: Marcus Winterbauer, Bettina Borgfeld, Börres Weiffenbach
Editing: Franziska von Berlepsch, Mechthild Barth
Music: Daniel Sus, Peter Gabriel Byrne