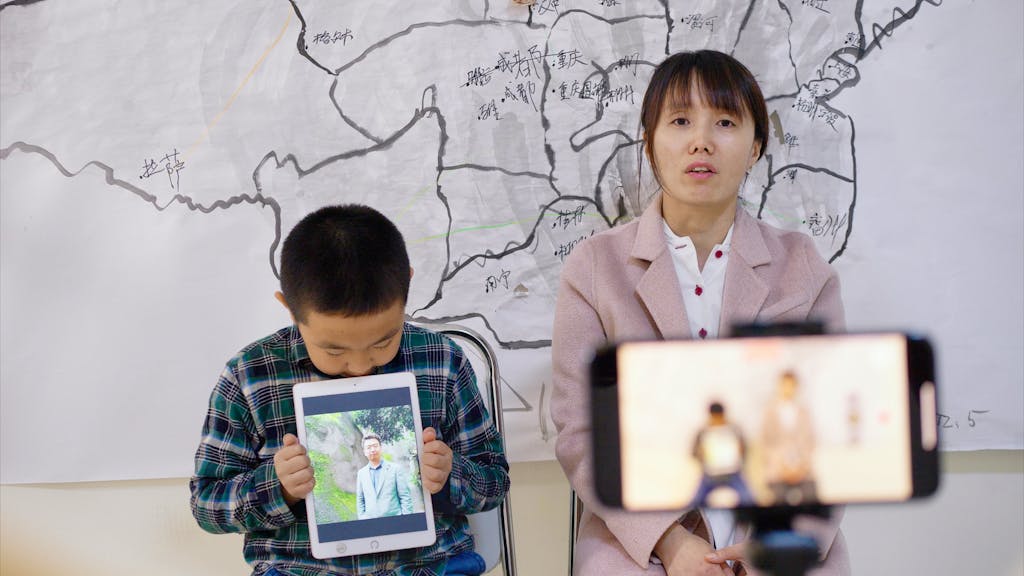 "Total Trust" is an eye-opening and deeply disturbing story of surveillance technology, abuse of power and (self-)censorship. What can happen when our privacy is ignored? Through the haunting stories of people in China who have been monitored, intimidated and even tortured, "Total Trust" tells of the dangers of technology like Big Data and AI in the hands of unbridled power. Taking China as an illustration (a mirror?), the film sounds an alarm about the increasing use of surveillance tools around the world - even in democratically run countries. If this is the present, what does our future look like?
Runtime: 97´/92´
Year: 2023
Language: Chinesisch
Subtitles: English, German
World Sales: Cinephil
Film distribution: Piffl Medien
Awards
Best Feature or Medium-Length Documentary
2023
Special Mention
2023
Special Mention
2023
Special Presentations
2023
Nominee Camera Justitia Award
2023
Nominee DOX:AWARD
2023
Nominee VFF Documentary Film Production Award
2023
Nominee The Future of Freedom
2023

2023

2023

2023

2023

2023
Winner Truth Dox Competition
2023

2023

2023
Festivals
CPH:DOX, Nominee DOX:AWARD, Denmark, 2023
Movies that Matter, Nominee Camera Justitia, Netherlands, 2023
It's All True, Best Feature or Medium-Length Documentary, Brasil, 2023
Hot Docs, Special Presentations, Canada, 2023
Millennium Docs Agains Gravity, Special Mention Amnesty International Poland Award, Poland, 2023
Beldocs, Nominee The Future of Freedom Competition, Serbia, 2023
Sydney Film Festival, Australia, 2023
Sheffield DocFest, Special Mention Rebellions Competition for Tim Hetherington Award, UK, 2023
Jerusalem Film Festival, Israel, 2023
IceDocs, Iceland, 2023
New Zealand International Documentary Festival, New Zealand, 2023
Lemesos International Film Festival, Cyprus, 2023
Festival Technopolice, France, 2023
Filmfest Hamburg, Nominee Veto!, Germany 2023
Bergen International Film Festival, Norway, 2023
Mondovisioni, Italy 2023
Nuremberg International Human Rights Film Festival, Germany 2023
Press quotes
The film treasures scenes of a unique documentary dramatic value, but without ever losing respect for its protagonists and preserving their human dignity in front of the camera.

Jury "It's All True"-Festival
Zhang's intimate footage offers unprecedented access to the impact of this all-controlling system on the protagonists' everyday lives.

Variety
It is an urgent, gripping and frightening film, and serves as much as a warning for the rest of the world as it describes China and its increasing authoritarianism.

Cineuropa
Credits
Director: Jialing Zhang
Producer: Knut Jäger, Michael Grotenhoff, Saskia Kress, Jialing Zhang
DoP: Cuier (Anonymous), RCS (Anonymous), J.V.Chi (Anonymous)
Editor: Barbara Toennieshen, Claire Shen (Anonymous)
Music: Jörg Gollasch
Co-Producer China: Cuier (Anonymous), Michelle Gao
Co-Producer Witfilm: Iris Lammerstma
Producer: Filmtank
In Co-Production with Witfilm, Interactive Media Foundation, ZDF/arte, NTR
Funded by
MOIN Filmförderung Hamburg Schleswig-Holstein, Medien- und Filmgesellschaft Baden-Württemberg, Netherlands Film Fund, CoBO Fund, Eurimages.
In association with BBC Storyville, SVT, Chicken & Egg Pictures