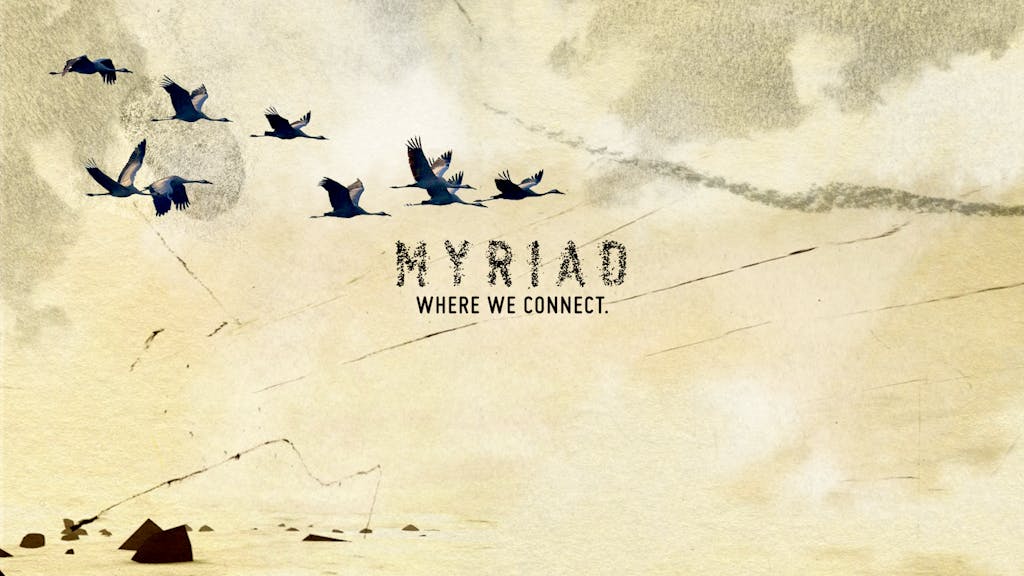 MYRIAD is a cross media project that allows to understand the Earth as an interdependent global system through the raw beauty of Animal Migration: one of the biggest adventures on earth.
Working in close cooperation with the Max Planck Institute of Animal Behavior and the Museum für Naturkunde Berlin/ Mediasphere for Nature, MYRIAD combines cutting-edge scientific data with innovative forms of immersive storytelling and sophisticated aesthetics. Through multiple formats, we meaningfully reorient audiences' relationship with the environment, and spark active engagement with local efforts to conserve the earth's biodiversity.
MYRIAD makes use of scientific research, cinematic documentary footage, artistic style and 3D animation and cutting-edge VR technology to bring these journeys – and the global, interconnected ecosystems they depend on to life in several immersive, digital formats.
Close cooperation with Citizen Science projects creates pathways for translating newfound enthusiasm into active participation in local efforts to conserve our planet's biodiversity.
MYRIAD consists of different formats: a Virtual Reality Experience, an Immersive Installation, a TV Documentary, a 360° 3D Documentary, a Fulldome Projection, a Web Format and an Audio Experience.
Find out more about Myriad:
www.myriad.earth
Festivals
VR Experience
La Biennale di Venezia - Official Selection 2021 - WORLDPREMIERE
Raindance Immersive - Official Selection "Best Documentary Experience" 2021
FIVARS - Official Selection 2021
Geneva International - Film Festival Shortlist 2021
360° 3D Documentary
Festival du Nouveau Cinema de Montreal - Official Selection 2021 - WORLDPREMIERE
Open City Documentary Festival London - Official Selection 2021
QLD XR Festival - Official Selection 2021
VR Days Europe - Official Selection 2021
Press quotes
"Myriad"... is art and empiricism, arthouse comic and visualized science. Above all: a journey in the best company.

Süddeutsche Zeitung