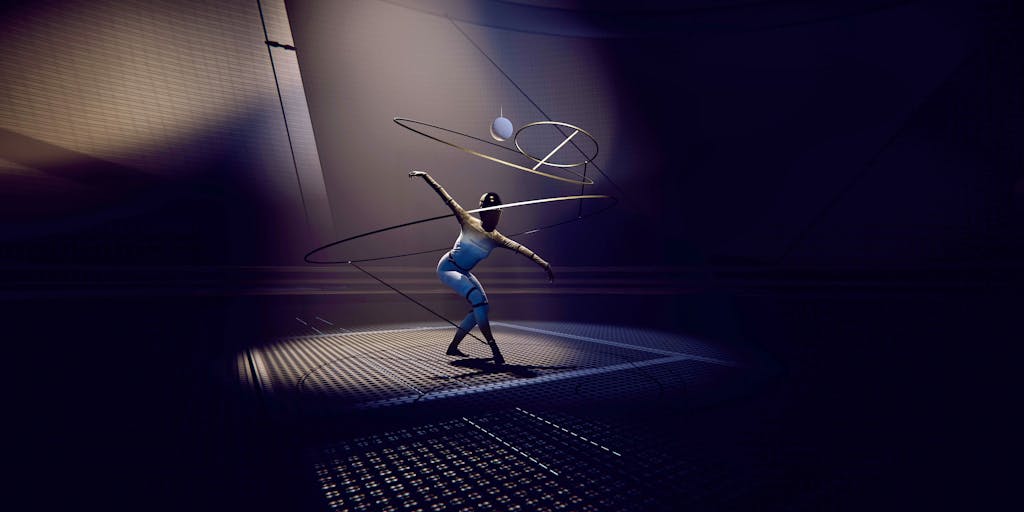 Who is man in the age of technology and what role do he and the machines surrounding him play? "Das Totale Tanz Theater" deals with this question against the background of the development of artificial intelligence in the form of an immersive virtual reality experience.
Inspired by the stage experiments of the Bauhaus masters Oskar Schlemmer and Walter Gropius, a new, virtual Gesamtkunstwerk emerges that explores this existential question in an interactive dance of man and machine.
The installation Das Totale Tanz Theater, a project of Interactive Media Foundation and Filmtank, co-created with Artificial Rome, has been shown for the first time at the Academy of Arts Berlin in January 2019 and is currently on an international tour. A further stopping off point in Germany is the Bauhaus Dessau Foundation.
More information at
https://www.dastotaletanztheater.com/home-en
and
http://www.bauhaus-spirit.com/virtual-dance.html
Premiere January 17, 2019
A project of the Interactive Media Foundation and Filmtank, funded by the Bauhaus heute Fund of the German Federal Cultural Foundation and the Medienboard Berlin-Brandenburg.
Previsualisations & Sketches © Artifical Rome / Interactive Media Foundation
Awards
Grand Prix - Digital
2019
Digital communication > VR-AR- Experience
2019
Digital - Craft > Digital Animation
2019
Exhibition Experience - Craft > VR/AR
2019
Spatial Experience - Craft > VR / AR
2019
Digital communication > Digital installation
2019
Event Experience - Craft > VR / AR
2019
Press quotes
"Das Totale Tanz Theater" is an enchanting illusion machine - grandiose as an experience, as a work of art [...].

Süddeutsche Zeitung