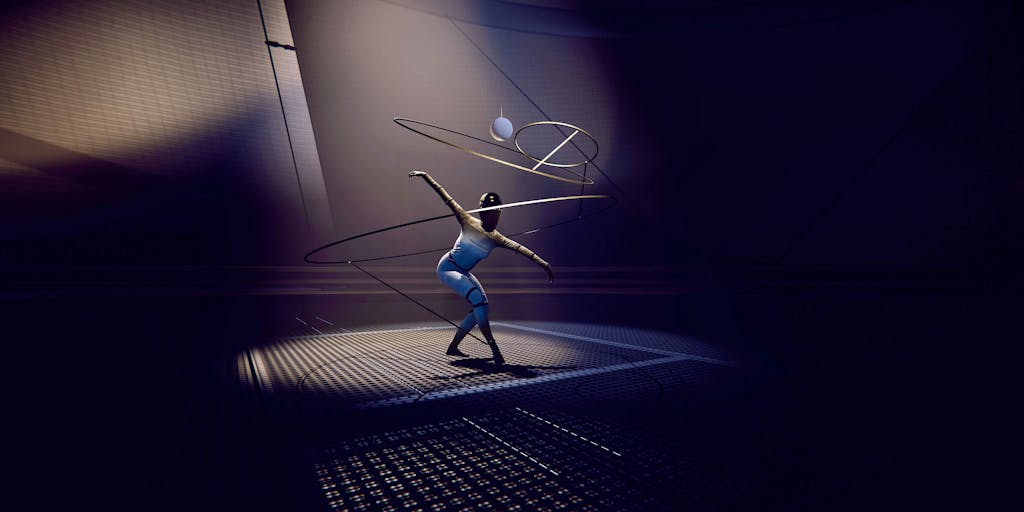 Who is man in the age of technology and what role do he and the machines surrounding him play? "Das Totale Tanz Theater" deals with this question against the background of the development of artificial intelligence in the form of an immersive virtual reality experience.
Inspired by the stage experiments of the Bauhaus masters Oskar Schlemmer and Walter Gropius, a new, virtual Gesamtkunstwerk emerges that explores this existential question in an interactive dance of man and machine.
"Das Totale Tanz Theater" will celebrate its premiere in January 2019 and then go on tour internationally. The German venues include the Akademie der Künste in Berlin, the Zentrum für Kunst und Medien Karlsruhe and the new museum of the Bauhaus Dessau Foundation.
More information at
http://www.bauhaus-spirit.com/virtual-dance.html
Previsualisations & Sketches © Artifical Rome / Interactive Media Foundation
Completion January 2019
A project of the Interactive Media Foundation and Filmtank, funded by the Bauhaus heute Fund of the German Federal Cultural Foundation and the Medienboard Berlin-Brandenburg.