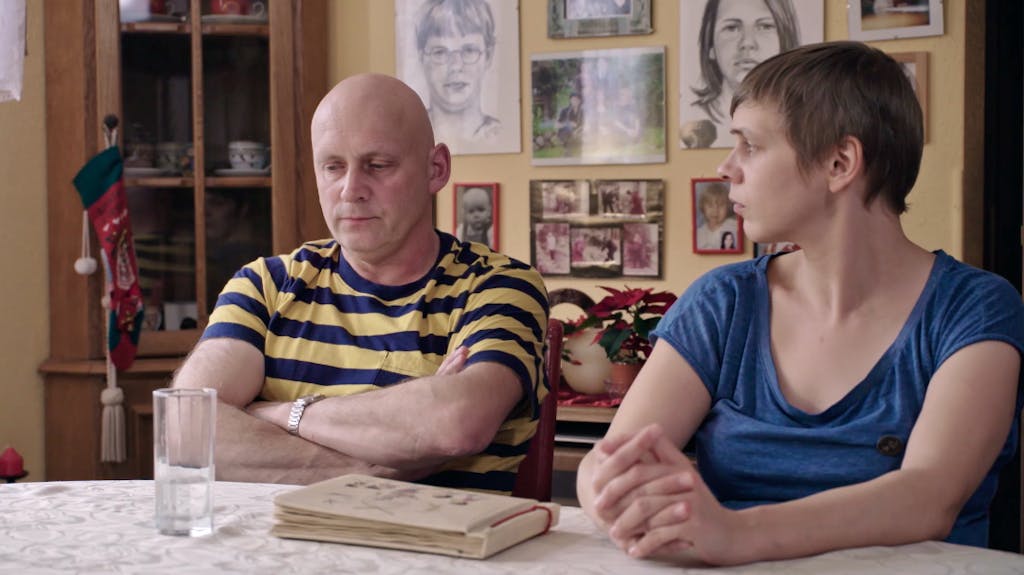 How does a family deal with a taboo and what happens when silence about it breaks?
Caroline Siegner pursues these questions in her own family and ventures a rapprochement.
When her father comes out as homosexual in 2004, the parents separate after 20 years of marriage. The family with three daughters breaks apart - and everybody remains silent. It seems impossible to talk about what happend. Caroline's attempts to talk to her parents about her feelings or the situation end in silence. Over the years, Caroline distances herself more and more from her family.
14 years later, her parents as well as her two younger sisters are now willing to talk about the past.
"Our Family Secret" accompanies the slow process of coming tu terms with the past and the timid rapprochement between CAroline and her family.
The reasons for the long silence are coming to light as well as the consequences which reach far back into the children's generation.
There are conflicts in every family. This very personal film narrates the difficulties of dealing with taboo subjects within a family and being open to each other. And fianlly to be able to live again what you are: a family.
Credits
Regie: Caroline Siegner
Buch: Caroline Siegner, Hanna Fischer
Eine Produktion im Rahmen des Jungen Dokumentarfilms:
Filmtank GmbH, Filmakademie Baden-Württemberg, SWR
Gefördert von der MFG Baden-Württemberg