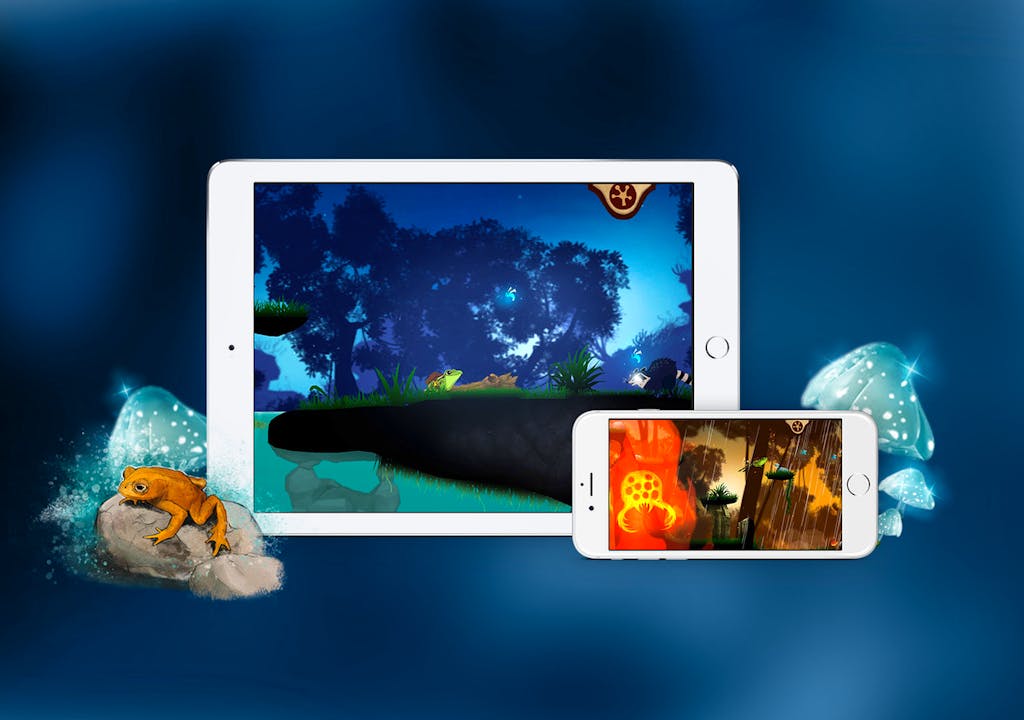 An entertaining jump and run game for children from the age of eight. Players dive, jump, climb and fly through the fascinating world of frogs. They use the abilities of transformation to explore fantastic worlds, overcome obstacles and trick enemies. The world may be a fantastic one, but the skills of the frogs used there are real.
The well-known TV presenter Willi Weitzel leads as narrator through the game and delivers amazing facts.
The game will be launched together with the movie "Willi and the Wonder Toad".
D 2018
Credits
Creative Producer: Michael Scheuerl
Project Management: Nora Ambun-Suri
Development: Studio Fizbin GmbH
In cooperation with the Interactive Media Foundation, supported by Medienboard Berlin/ Brandenburg and Medien- und Filmgesellschaft Baden-Württemberg.