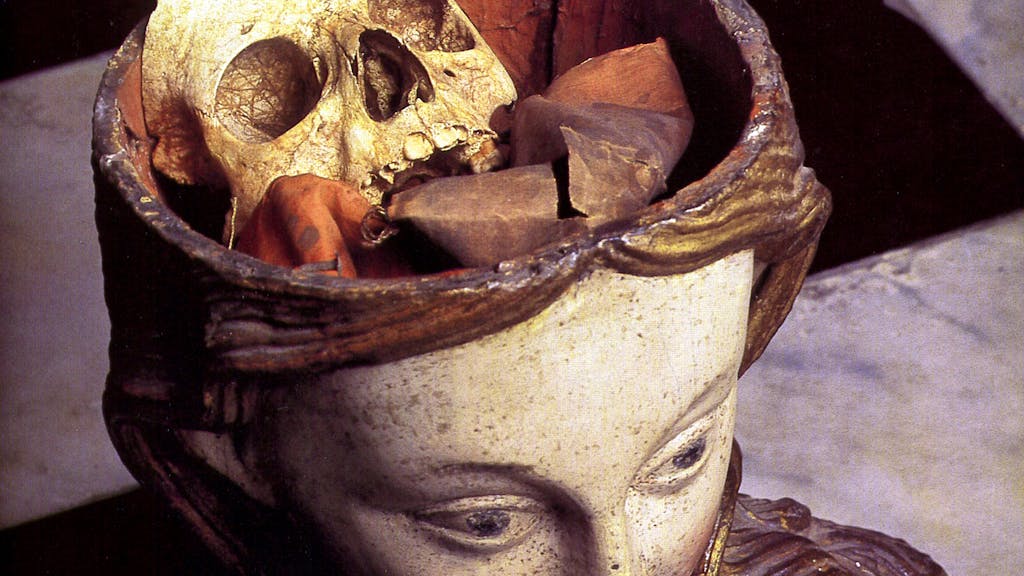 The village of Eichsel in South Germany and the city of Cologne on the banks of the Rhine have very little in common. Except for an ancient story: the apochryphal "Legend of Saint Ursula and her 11,000 Martyrs". The Saint is revered in both places, and each of them holds relics and an annual celebration and procession to commemorate her Saint's Day.
None of the legendary figures, however, actually existed. Their names and their fate are pure fiction, successfully passed-down inventions of the Middle Ages. Historians have long stated that they are fakes, even condemning them as being gross deceptions. After all, the power of her relics has not only moved masses of pious believers, but also served as a tool for more secular interests.
This knowledge is nothing new, not even to those who worship the Saint. But it has had no effect whatsoever on her cult. What is actually taking place here? Do we, in our earthly society, really still believe in a higher order of things? Are the ancient concepts by which we come to terms with the life hereafter still in effect?
This film tells of one of the greatest acts of deception of the Middle Ages, of the present day's saint worship and a bizarre cult of bones. We speak to collectors of religious relics who try to maintain a disappearing "world of salvation" in their living rooms full of bones; to an heretic city guide and an abbot who set about investigating his patron Saint Ursula with a DNA test. As well as to any number of Ursulas and the people who spend a huge amount of effort and energy preparing for and celebrating the Virgin Saint's special day every year.
Buy
D/CH
2009
73 and 57 mins.
WDR/ SWR and ZDF/ Arte
Credits
Written by Hellmut Telge and Thomas Tielsch
Directed by Dominik Wessely
Director of photography: Knut Schmitz
Edited by Annette Muff
Music by Paul Lemp
In co-production with Mirafilm Basel, WDR, in cooperation with WDR/SWR and ZDF/ARTE and Swiss Television
Supported by MFG Baden Wuerttemberg, Canton Basel City, Roman Catholic Church of Canton Basel City and of Canton Basel Region