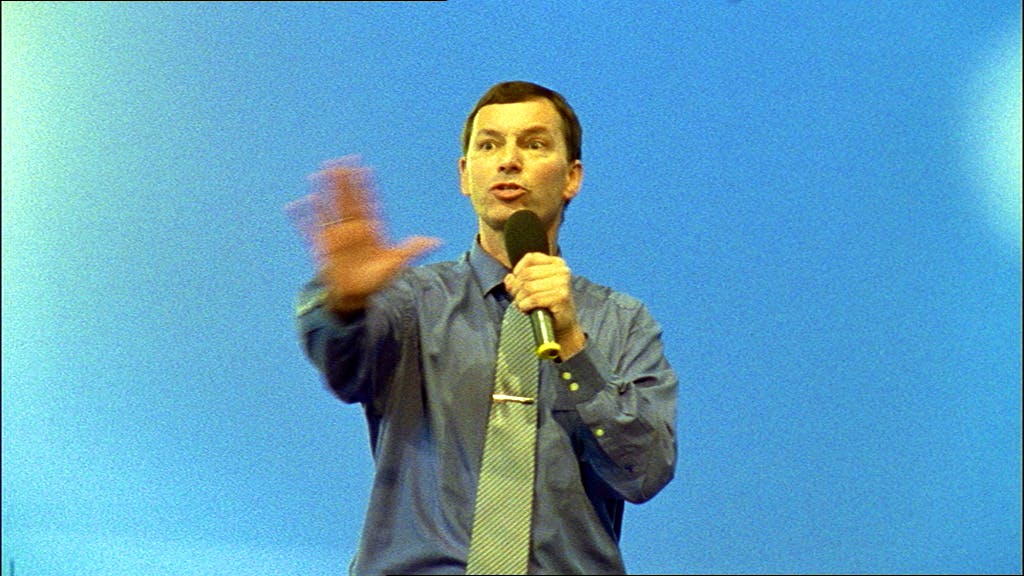 The Biblische Glaubens Gemeinde (BGG, Biblical Congregation) in Stuttgart is a rapidly growing charismatic free church attended by over 3000 worshippers every Sunday.
Small groups of parishioners also meet in private, praising the Lord, praying for healing of their own and the world's illnesses. They're also getting the word out on the street, telling passers-by of their encounter with God.
The film will focus on the question what people are looking for in a mega church like the BGG and what it is they are getting.
D
2008
60 mins.
Awards
Nominated
2009
Credits
Written and directed by Tobias Müller
Photographed by Sebastian Bäumler
A Young Documentary in co-production with SWR and the Film Academy Ludwigsburg.
Funded by MFG Baden-Württemberg