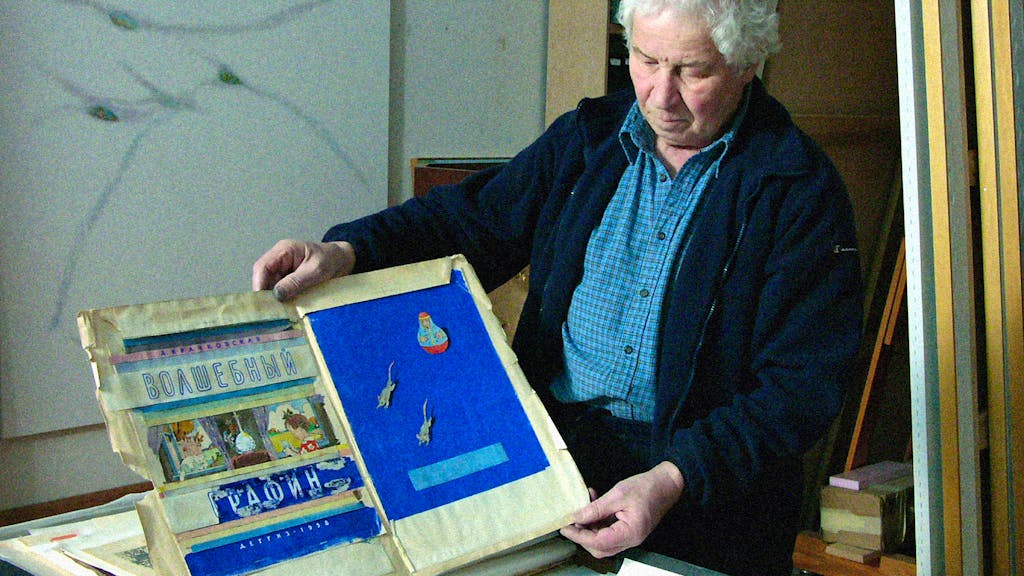 Ilya Kabakov is considered one of the most important contemporary artists worldwide, and there is practically no significant museum of contemporary art around the world that doesn't show at least one of his installations. With his etchings, paintings and particularly with these installations he has for decades now created a phantastic world that serves as a counterpoint to the brutal reality and its many failed visions.
Strangers cringing in closets or singing behind closed doors; odd inventors; people escaping the world into dreams; meditative desperation; flies and angels inhabit the works of Kabakov, representing the miserable, grubby everyday life on one hand but on the other hand illustrating the vision of a better, humane life, mostly clad in soft irony. But his stories are more than personal dramas: Kabakov is one of the last great utopists, he looks disenchantedly at the debris of the 20th century but at the same time, with human warmth and a distinct imagination, he is able to envision other worlds.
The film tells these stories, Kabakov's own biography being one of them, and with him and the protagonists sets out into a brighter future…
D
2009
93 mins.