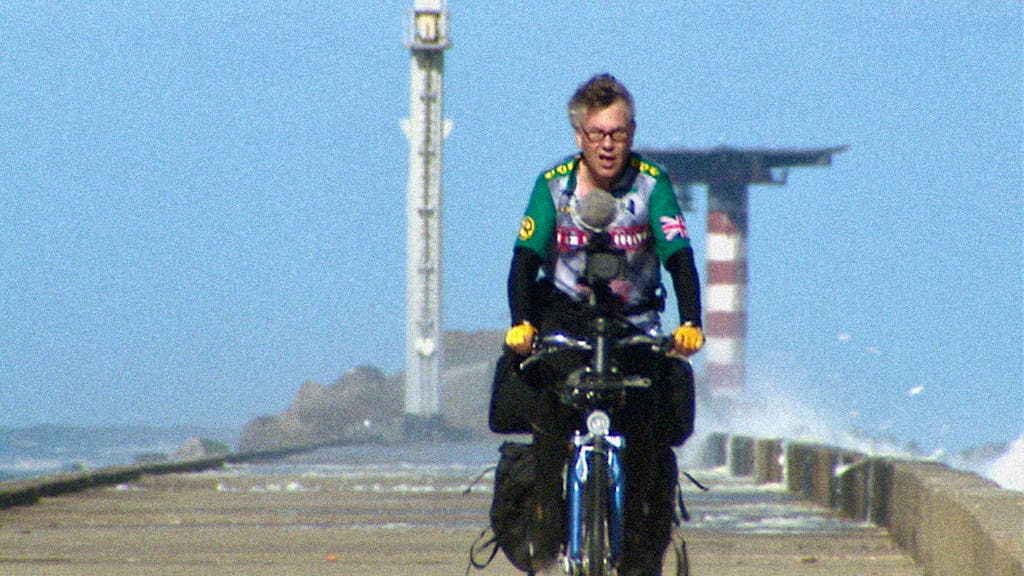 Thomas Struck, a man with no children, no house of his own and who has never planted a tree, in his late fifties, a loner, feels oppressed by the approach of an age barrier which would normally entitle him to a pension. He sets off in search of new friends and new inspiration.
A trip from the Rhine estuary to its source in the Alps should help him recover his emotional equilibrium. He will travel by bike.
The idea for his journey was originally provided by Johann Spyri's Heidi: "Where does the Rhine go to?", Heidi once asked Peter the Goatherd.
He is contacted on his website by Reinhild, who accompanies his journey with text messages and e-mails, but who choses to remain in the dark.
With the aid of a sparingly used fictive plot, and interwoven with historical footage and the over-view of a second camera, this journey creates a documentary picture of the Rhine, the tales and legends that surround it and the stories of the people encountered there.
Struck keeps his eyes and ears open for trivia, for small, private moments, which he combines with the vast, larger picture to create a panorama of the Rhine:
a river, an experience, a river movie.
Buy
D
2002
88 mins. and 13x9 mins.
WDR and SWR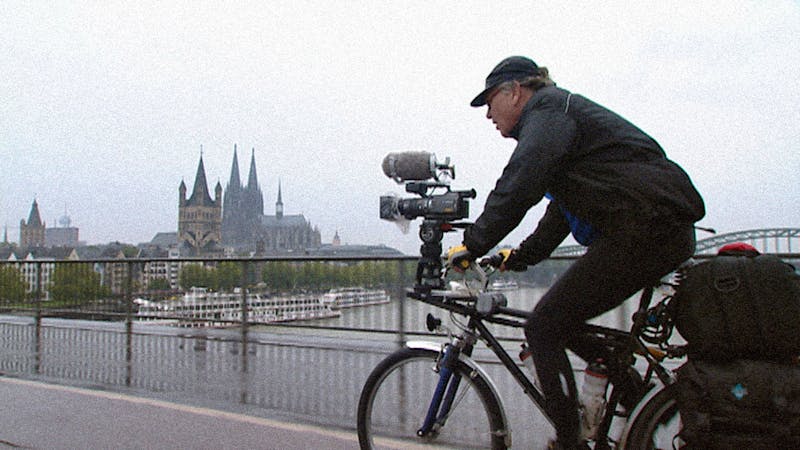 Festivals
37. Internationale Hofer Filmtage
Press quotes
"Liquid is also a great film of desire of the virtual era and Thomas Strucks bicycle tour probably is one of the most prolific ego trips of a filmmaker.

Szene Hamburg