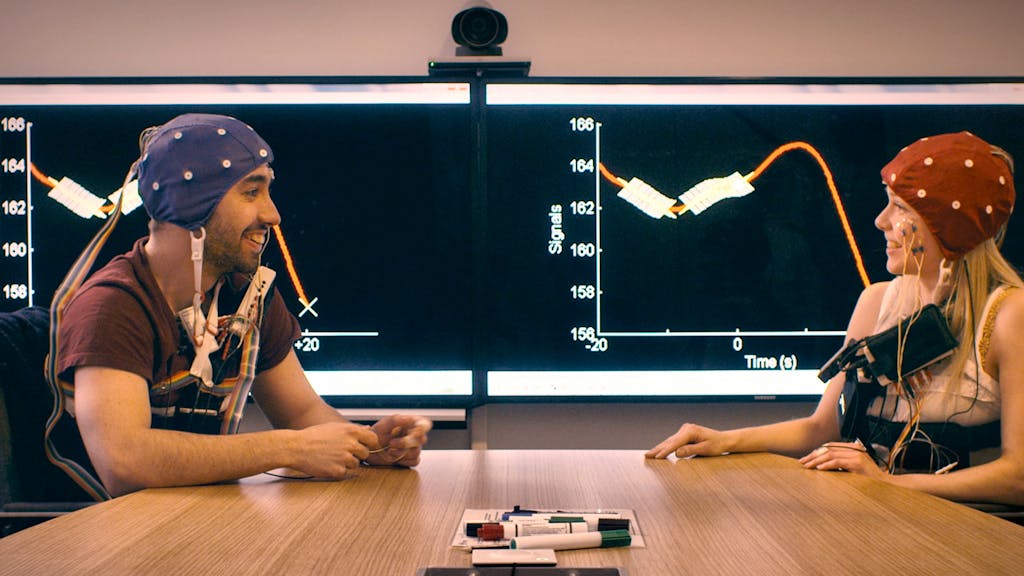 Four engineers, one problem: How to find the right woman in real life? Love & Engineering follows four desperate geeks around thirty looking for analogue love.
Disconnected in normal social life, they are participating in a course mentored by Atanas, also a digital geek and a Bulgarian mathematician, who wants to help the
others in the name of science. On the basis of his own experiences he is trying to structure a (pseudo) scientific formula of love and dating. The film follows Todor, Tuomas, Joost and Andon on their efforts to find the way into real life – involving their expectations, hopes, disappointments and frustrations. A film about true love in times of discarnate communication.
Distribution
Buy
D/FIN/BG
2014
84 mins. and 52 mins.
Awards
Audience Award
2014
Festivals
Tribeca New York
Hot Docs Toronto
Visions du Réel Nyon
Credits
Screenplay and Direction: Tonislav Hristov
Director of Photography: Peter Flinckenberg
Montage: Nikolai Hartmann
In co-production with Making Movies Oy, Helsinki, Agitprop, Sofia, ZDF, SVT, YLE, BNT, NRK, VPRO
In cooperation with Arte
Funded by FF Hamburg Schleswig Holstein, MEDIA, Finnish Film Foundation, Nordisk Film Fond, Bulgarian National Film Center