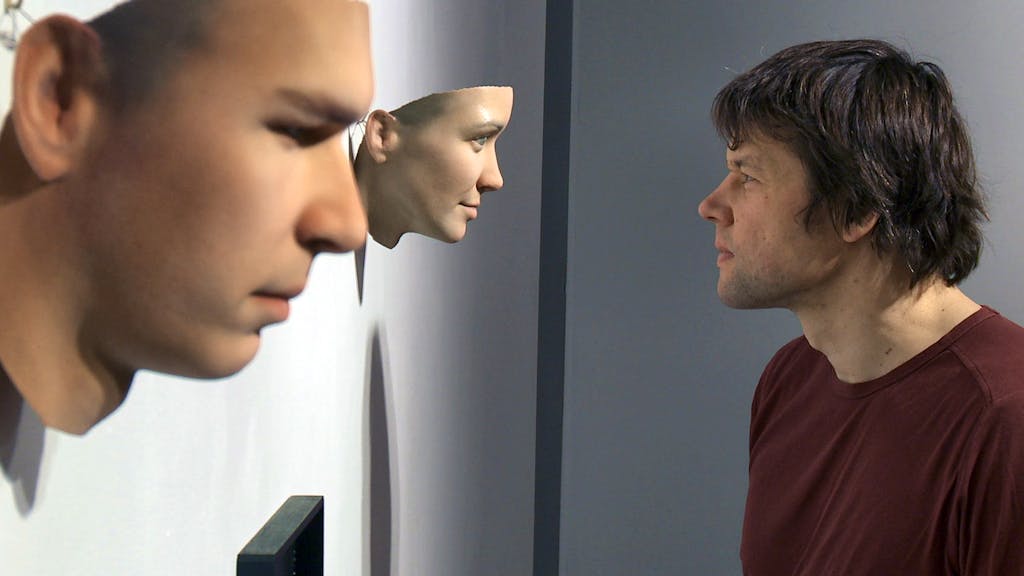 The film tells a very personal story from two perspectives: our protagonist is both doctor and patient. As a patient, he has struggled with recurring depression for years, and as a doctor he wants to find out why.
The search for the origins of his illness leads him into the realm of his own genes and casts light on the fundamental changes facing modern society as a result of the tremendous progress being made in the field of genetic sequencing. Along the way, he meets a host of people – researchers, artists, visionaries – who have developed their own very individual approach to genetic coding and are drawing attention to the social significance of genetic technology. The film does not restrict itself to a scientific view of the subject but also makes use of artistic visions and more playful approaches to genetic blueprints.
These varied perspectives challenge the apparent pre-determination of genetics and help the protagonist in his struggle with his illness. And despite the suffering involved, they provide a reassuring view of the uniqueness of life.
Buy
D/CH
2015
99 mins.
Festivals
Solothurner Filmtage 2015
DOK.fest Munic 2015
26. Int. Filmfest Emden 2015
35th Cambridge Film Festival 2015
13th CPH:DOX Intern. Documentary Film Festival Copenhagen 2015
LOLA at Berlinale 2016
MILLENIUM Int. Documentary Film Festival Brussels 2016
Credits
Screenplay, Director, Montage: Miriam Jakobs, Gerhard Schick
DOP: Simon Guy Fässler, Philipp Künzli
Sound: Christian Lutz, Patrick Veigel
Music: Daniel Almada
In co-production with Dschoint Ventschr, Schweizer Fernsehen
In co-operation with ZDF/3sat
Funded by FF Hamburg Schleswig Holstein, BAK, BKM, FFA, DFFF, Zürcher Filmstiftung