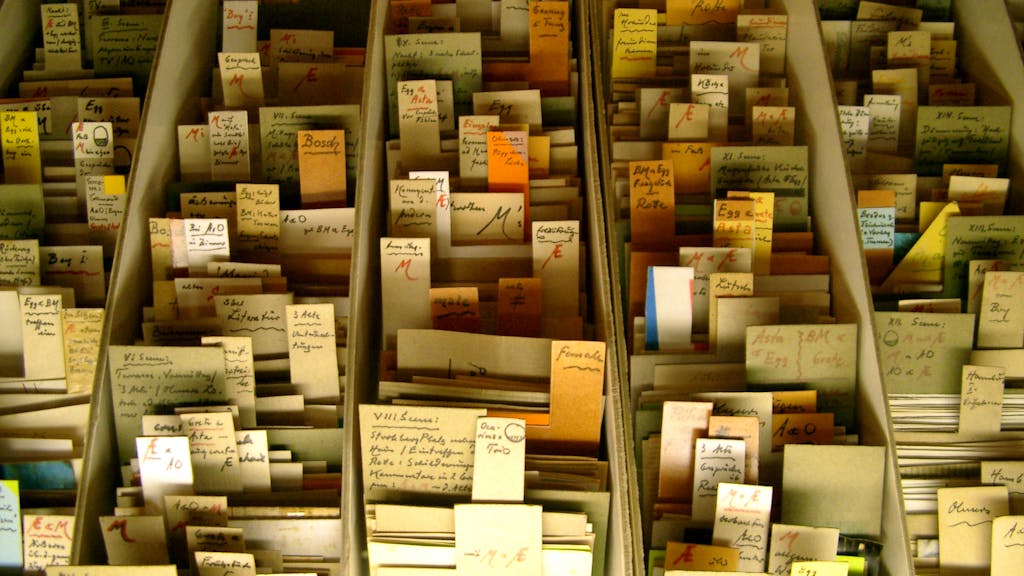 Apparently normal citizens at home getting high on weird and self developed statistics, or trying to get a handle on the orderly nature of their bodily functions by means of complicated autoexperiments; researchers using systems of the most varied kinds to vainly struggle against the boundless character of their specialist topic; dubious bureaucratic planning fantasies: is orderliness really only half of existence?
The film tells of land surveyors, self-surveyors, bacteria collection and locality research. It gives insight into the behaviour of German drivers leaving their parking spaces and demonstrates that the shells of tortoises in fact represent the innermost order of the world.
What remains is the fascination for boundless ordering projects - ordering being understood as a method of making the world tangible and calculable. In truth these attempts are presumptuous. Consider Gorleben: take a measurement here, a sample there - the actual complexity of the whole thing becomes invisible. All that is created is the illusion of comprehension and control. Yet the apparently rational ordering of things often has a poetic charm and an absurd comic aspect. As when Hubert Klinke repeatedly creates new statistics to cast his environment in a new light - after all, who can say how many cars park forwards, how many in reverse, and what that has to do with the total number of passengers?
Distribution
Buy
D
2013
80 mins.
Festivals
DOK.Fest München
Filmkunstfest Mecklenburg-Vorpommern
Kasseler Dok Fest
Filmplus Cologne
Credits
Screenplay and Direction: Jürgen Brügger, Jörg Haaßengier
Director of Photography: Sven O. Hill
Editing: Gesa Marten
Music: Pit Przygodda
In cooperation with ZDF/ Arte
Funded by Filmförderung Hamburg Schleswig-Holstein, BKM, Filmstiftung Nordrhein-Westfalen