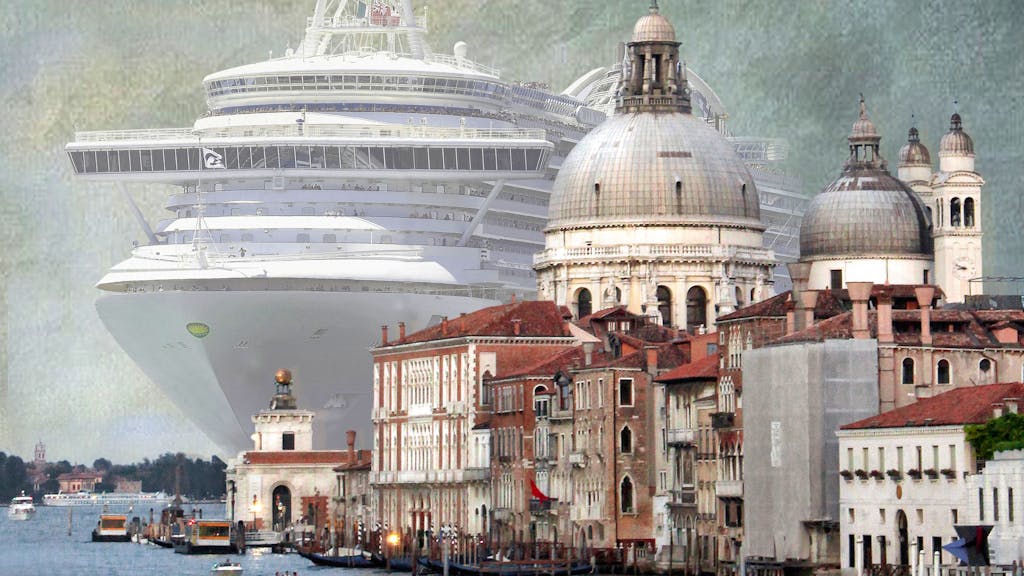 Venice is pure romance, the longed-for destination of all Europeans, thedream of all Americans, the wish of all Japanese. Venice is where masstourism meets the exquisite, for here even the most critical of people turn euphoric.
The city had twenty million visitors last year, sixty thousand per day on average, and this year it will once again be more still. But this number is to be weighed against fifty thousand inhabitants, a number that is falling as the city grows uninhabitable. By the look of things, there will be no more Venetians by 2030, since the city has become nothing less than a nightmare to its inhabitants: The original urban life of Venice long-since collapsed and no longer exists.
The film depicts a city that still has a glamorous facade whilst reporting on the great exodus and what remains of Venetian life: its subculture of tourist service-industry employees; porters, rucksack attendants on the Piazza San Marco, hotel porters; people, who are forced to move to the mainland because they can't afford the rent anymore; a realtor, who, angry and heart-broken, has long-since wanted to abandon the sinking
ship.
This film tells the story of life in the maelstrom of tourism, of people
surrounded by the apotheosis of global tourism, an industry that
devours the very basis of its survival.
Projektwebsite: [(http://www.venedigprinzip.de)]
Distribution
Buy
D/A/IT
2012
80 mins. and 52 mins.
HD/35mm
Awards
Winner
2013
Festivals
DOK Leipzig 2012
Festival dei Popoli 2012
Berlinale 2013
DocAviv 2013
Karlovy Vary International Film Festival 2013
Vancouver IFF 2013
DocPoint Helsinki 2013
Docville 2013
Melbourne IFF 2013
New Zealand IFF 2013
Guangzhou Int. Documentary Film Festival 2013
Credits
Director: Andreas Pichler
Director of Photography: Attila Boa
Editor: Florian Miosge
Sound: Stefano Bernardi
Music: Jan Tilman Schade
In co-production with Miramonte Film, Bozen
In co-production with Golden Girls/ Wien
In cooperation with ORF
Supported by FF Hamburg Schleswig Holstein, BKM, Deutscher Filmförderfonds, MEDIA, Österreichisches Filminstitut, Eurimages