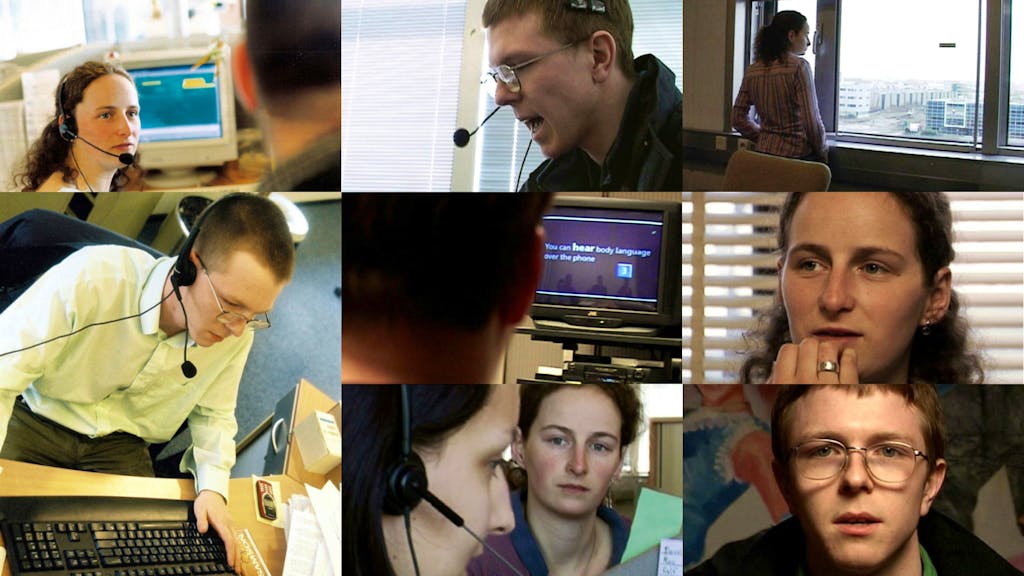 Who are the patient and friendly voices at the end of hundreds of hotlines, these call centres, which all large companies nowadays use for customer care, answering irritable questions twenty-four hours a day?
They are young people like Martina, Atalan, Izet or Michaela: modern vagabonds, transients, people without a real home; located, while they speak to you, someplace in the world where you would least expect them.
Amsterdam is the European Mecca for international call-centres. Hundreds of young call centre agents from all over the world are working here. Four of them will be the focal point of this film.
A research in the social laboratory of the Netherlands, Europe's experimental field and a film about globalisation and the working conditions of a world on our doorstep.
Buy
D/NL
2003
75/ 55 mins.
ZDF
Awards
winner
2004
Festivals
46th International Documentary Filmfestival Leipzig (DOK Leipzig)
27th Filmweek Duisburg
Credits
Directed by Andreas Pichler
Photographed by Knut Schmitz
Edited by Evi Romen
Supported by Dutch CoBO Fund
A co-production with ZDF Kleines Fernsehspiel, IKON (The Netherlands) and VRT Canvas (Belgium)